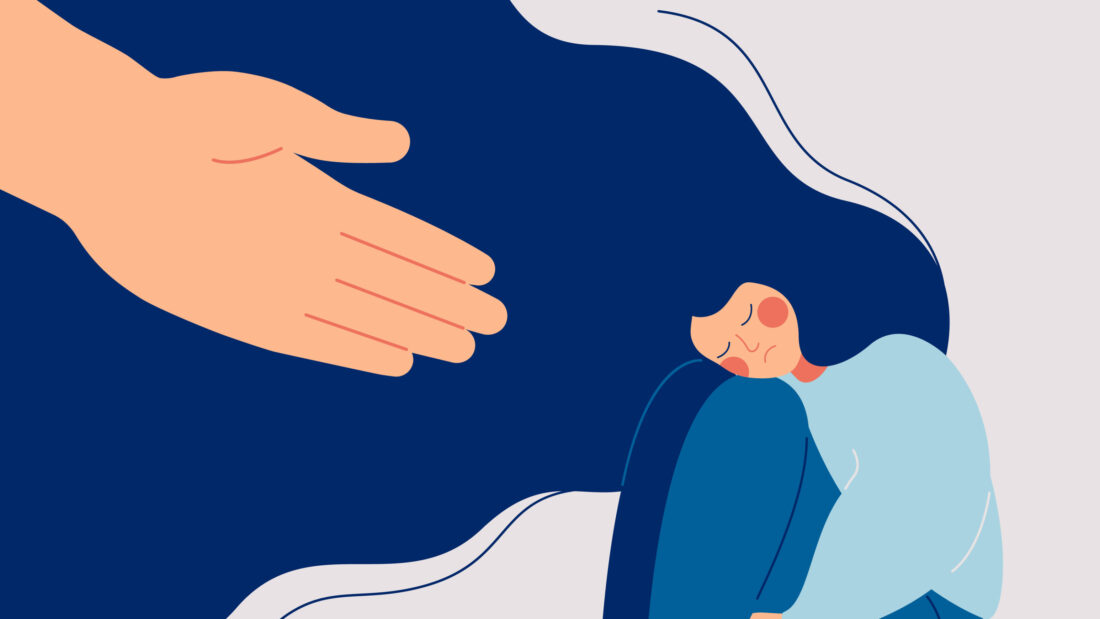 Psychiatric Girl at COVID-19
9 months after the beginning of the pandemic, there are officially 380.000 infections in Romania, unofficially according to specialists, approximately 1.000.000, and the numbers are growing alarmingly from one day to the next. In the absence of adequate treatment or a life-saving vaccine, humanity is living in a new reality, one dominated by fear, anxiety, insecurity about tomorrow and a lack of perspective.
During all this period, the demand for psychiatric consultations increased significantly, both in the general population and among those who already had covid-19 infection. More and more studies show that the infection is experienced as a traumatic shock, which can be followed by mental disorders such as depression, anxiety, post-traumatic stress disorder, obsessive-compulsive disorder. Multiple studies prior to the pandemic have associated inflammation and the hyperactive immune response with various psychiatric manifestations, such as depression or anxiety.
How the virus interacts with our body is not yet fully known. What is known, however, is that the disease caused by Covid 19 is a severe multi-organ pathology, which also affects the functioning of the central nervous system. Covid-19, similar to other viral infections, has neurotropism, causing an increased degree of brain inflammation, resulting in pathological remodeling of neural networks. Social restrictions and isolation add to the organic disorders caused by the virus and lead to the appearance of neuro-psychiatric symptoms.
Most patients who have gone through Covid-19 infection complain of chronic fatigue, decreased ability to concentrate, anxiety and depression, headache and vertigo, which may be temporary or they may worsen over time. If you are in this situation, consulting a specialist can be very helpful.
Very promising are the preliminary studies recently published in the Journal of the American Medical Association (JAMA Network) that the latest generation of antidepressant medication may have a beneficial and protective effect in Covid-19 infection. In these studies, patients treated with antidepressant medication compared to the placebo group had a significantly lower clinical deterioration during infection. The explanation would be the anti-inflammatory effect at the cellular level of antidepressant medication.
In conclusion, pending specific treatment, post-Covid-19 psychiatric symptoms are a clinical reality that cannot be ignored.